HGregoire Infiniti Monthly Promo
Considering postponing your car purchase? You might want to think twice! At HGregoire Infiniti, we understand that you shouldn't settle for just any car this month.
Why compromise when the perfect car that fits your needs awaits you? Take a practical step today! Our limited-time offer brings you unbeatable savings, top-notch features, and a seamless buying experience.
Don't miss out on this opportunity to find the car that truly meets your requirements with our exclusive offer of the month.
Act now and fill the form below. Our experts will be in touch to assist you with the right trim, financing, or leasing options tailored to your needs.

Promo 1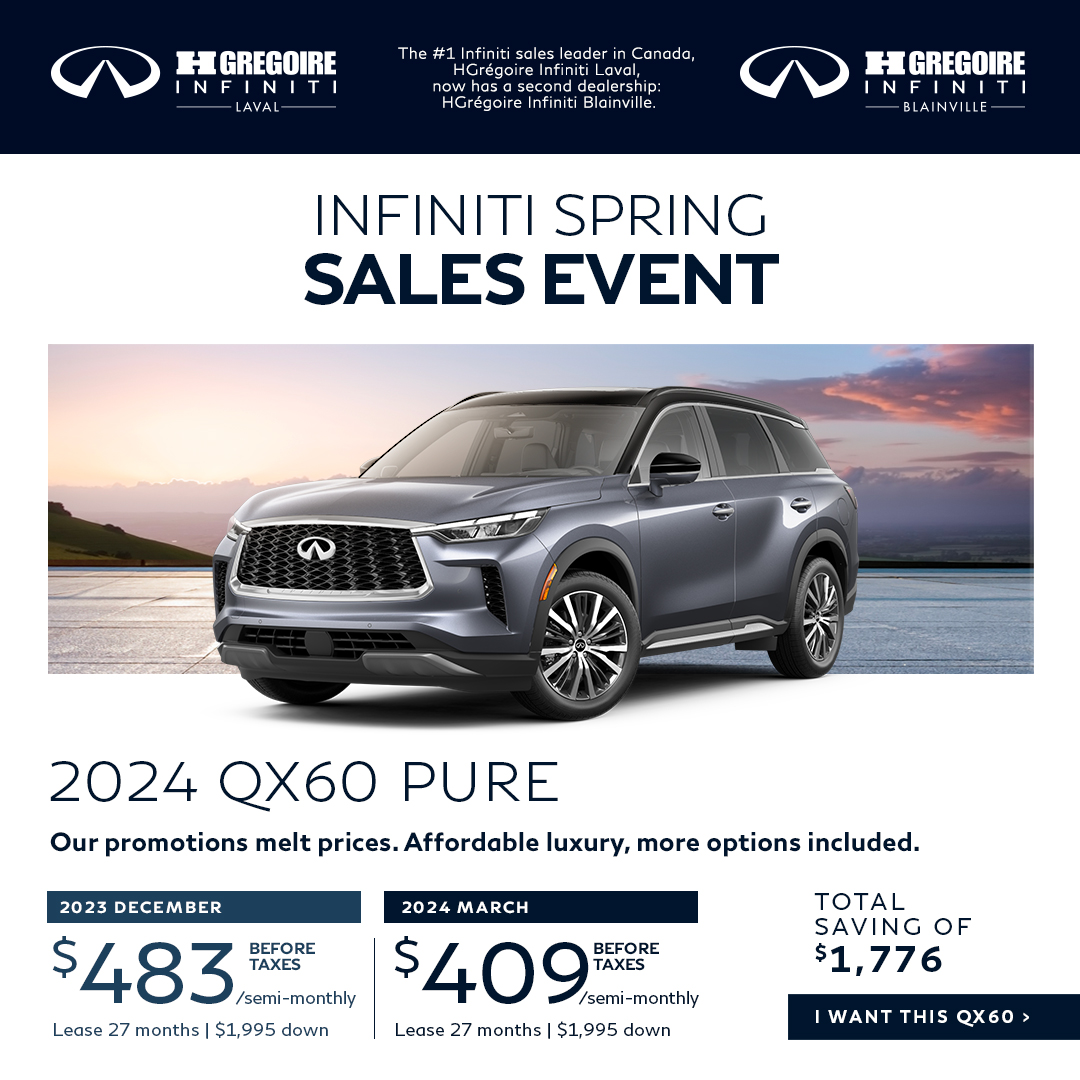 Promo 2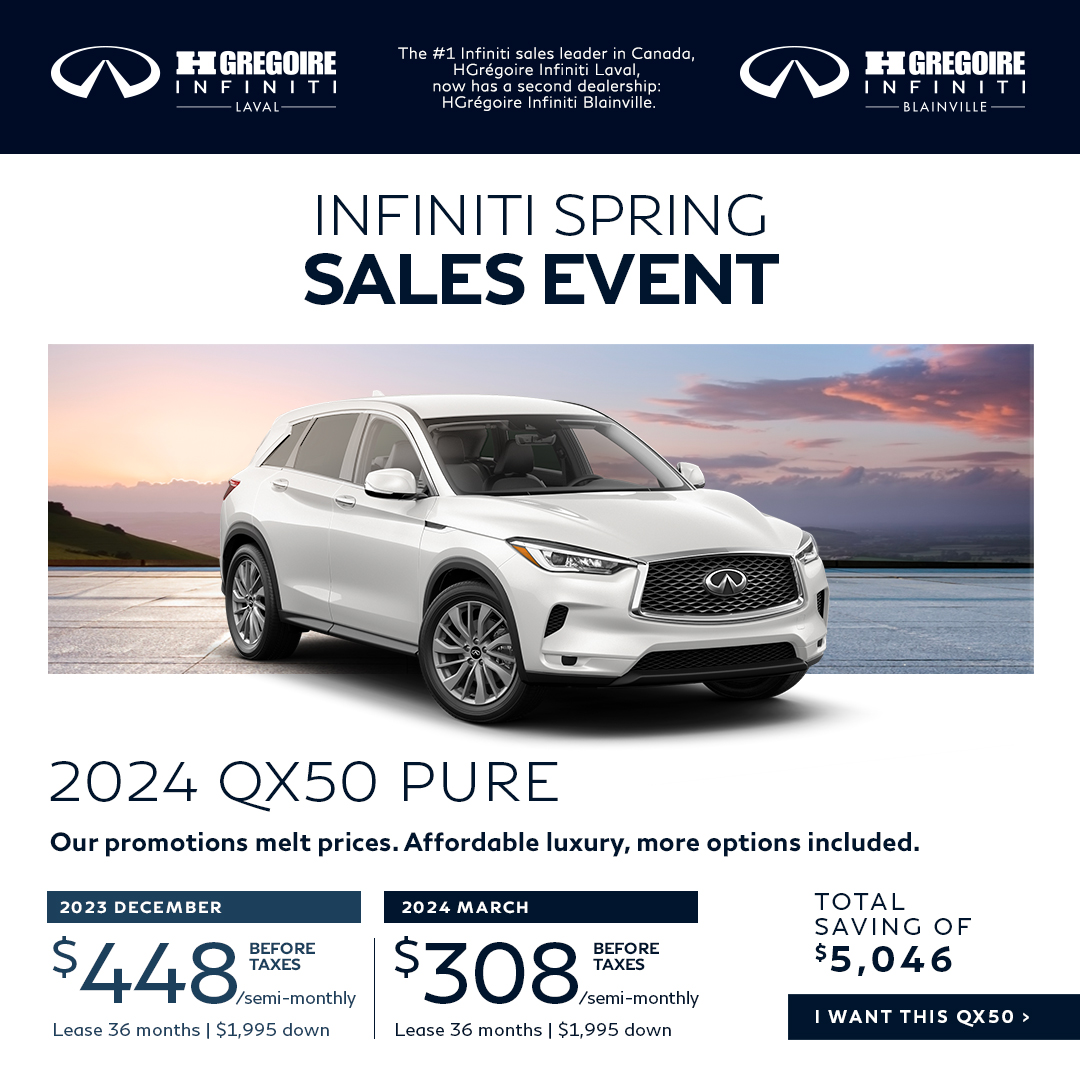 Promo 3